MEET YOUR AMAZING PERSONAL TRAINERS
David McIlhone – Personal Trainer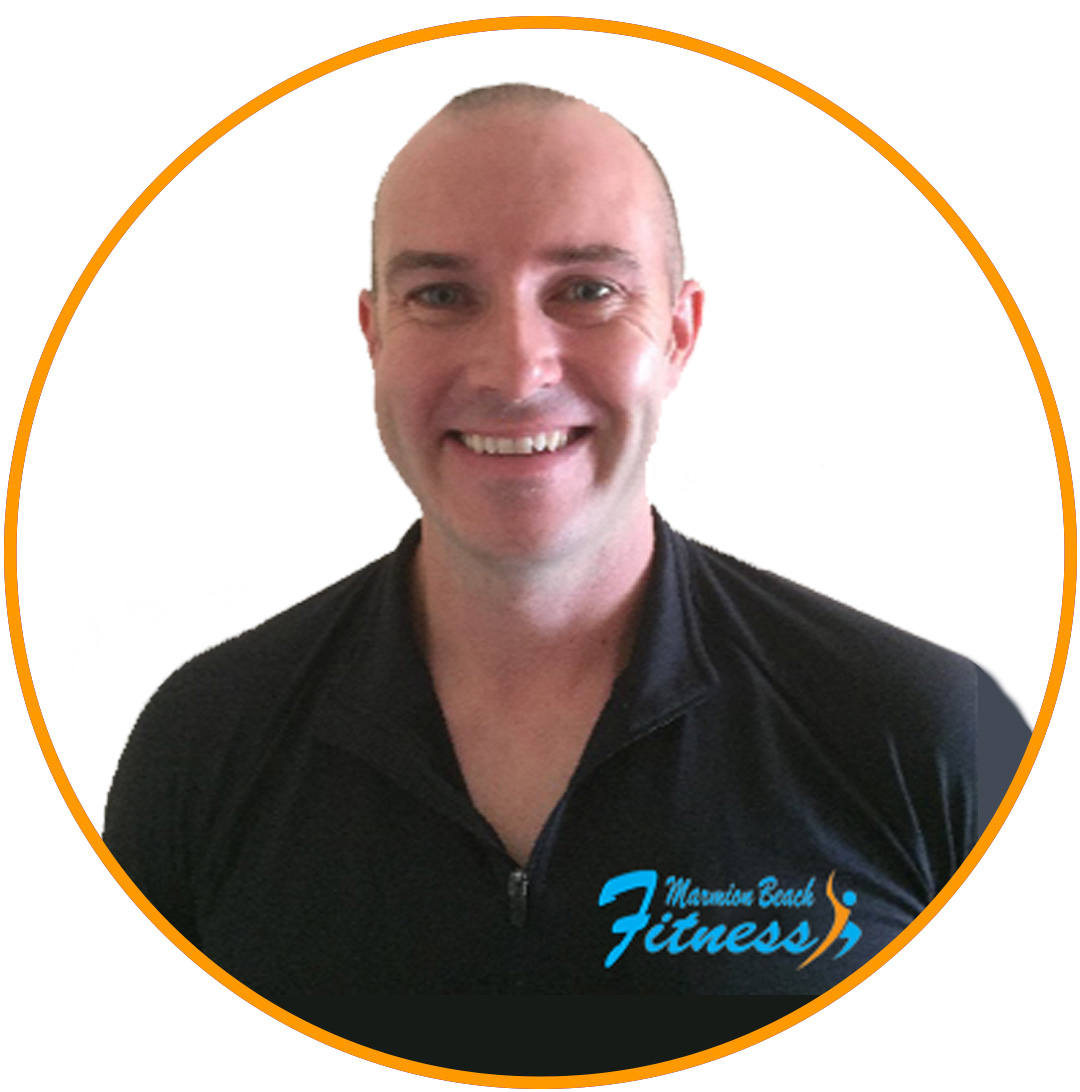 Habit and Motivation Strategies

Hypertrophy and Strength Conditioning

Body Fat Loss

Sports Specific Programming
Specialties:
Habit and Motivation Strategies
Hypertrophy and Strength Conditioning
Body Fat Loss
Sports Specific Programming
Qualifications:
Bachelor Degree Exercise and Sports Science
Fitness Australia AusREP Level 3
Rip 60 Accredited Trainer
Le Mond Accredited Spin Instructor
Former IFBB Competitor Men's Physique and Classic Bodybuilding divisions
About David McIlhone
From a young age I have always loved participating in a wide range of sports and physical activity. It was this passion that drove me to complete my degree in Exercise and Sports Science and work within the Fitness industry, which I have contributed to for over 15 years.
I'm continuously learning and am still fascinated by the human body and how everyone uniquely adapts to different environments and stimuli.
In my experience working with people, I know how very personal an individual's fitness journey is, even within the very public social media forum we see today. As a result, I don't take my profession lightly and feel very privileged to be asked for support, to write programs and be invited to be involved within a person's lifestyle development.
The human body is unique. What works for John may not work for Susan, Peter or Jane. Therefore, I always customise my personal training approach and tailor each and every program to suit my client's individual body and needs.
I love working with everyone from those who are either just beginning in the gym to those who are wanting to take their well-established fitness foundation to the next level.
What Fitness is to David
I consider fitness as an ongoing lifestyle and daily campaign for progress in your physical and mental well being.
It's not a 'one off' event or definitive journey.
I firmly believe that if you are progressing or continually trying to get better in any endeavor you will be a happier person.
Personal growth = Happiness.
Fitness is also about having FUN, I can't stress this enough!
Challenging yourself; "you are your biggest competition" as well as ensuring that you take care and do the best you can with this one body that you're given in this life.
Make a Booking with David
at Marmion Beach Fitness
Ph: 9243 4682 or 0408 941 606

Yvi Gygli-Howell – Personal Trainer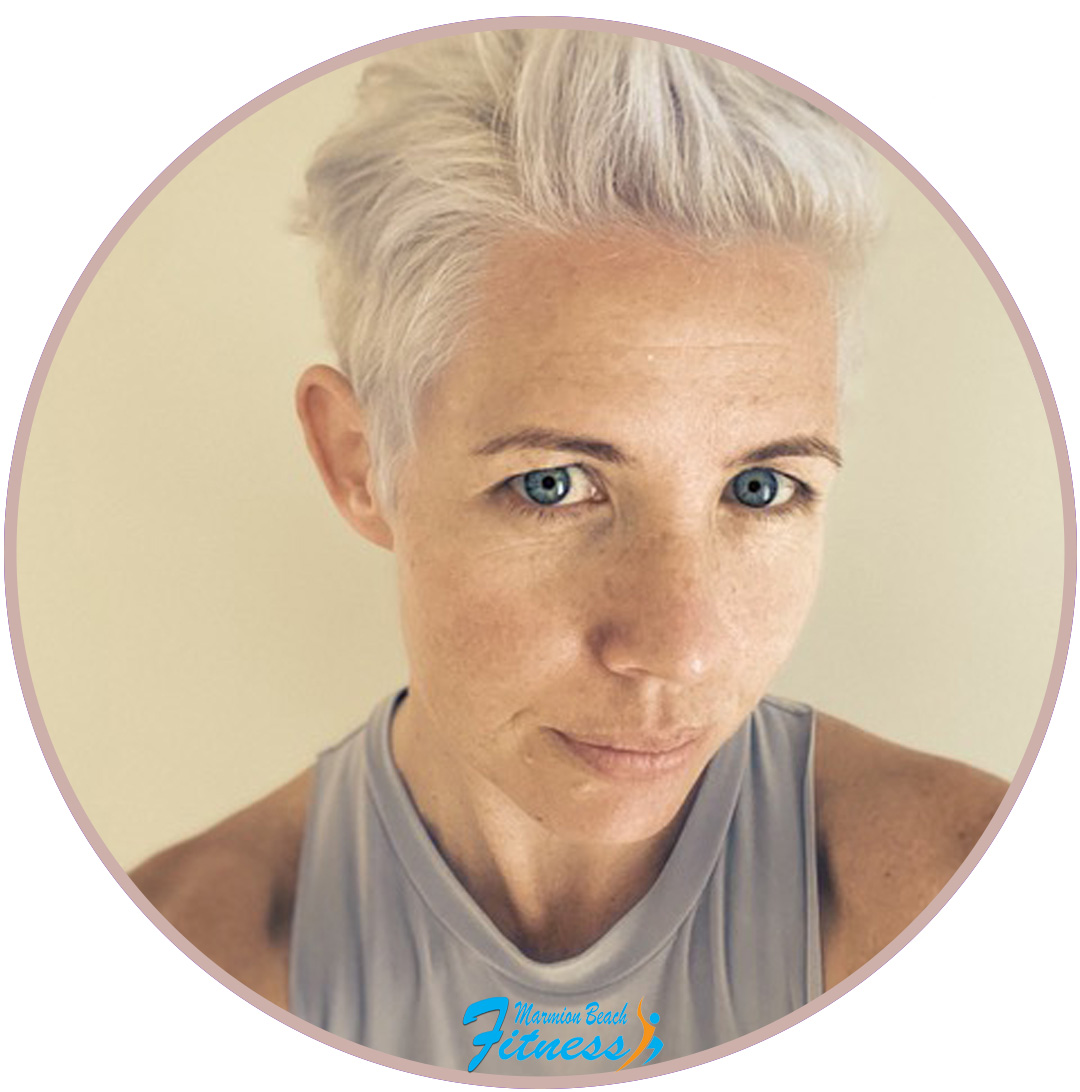 Strength and Conditioning

Weight Management

Women's Health and Fitness

Beginners Fitness
Specialties:
Strength and Conditioning
Weight Management
Women's Health and Fitness
Beginners Fitness
Qualifications:
Cert III & IV in Fitness
Fitness Australia AusREP Level 2
Rip 60 Accredited Trainer
Advanced Boxing & Kickboxing Instructor
Advanced Kettlebell Instructor
First Aid & CPR
Training for specific Populations
About Yvi Gygli-Howell
When I first began my adventure with fitness I was anything but a picture of health.
A sedentary lifestyle and an unhealthy diet had contributed to my being quite overweight.
I decided to do something about it and immersed myself in a new lifestyle to which I have never regretted doing.
I lost 22kg within a year on my weight loss journey and fell in love with Health and Fitness during the process of becoming a better version of myself.
When I first started training a few years ago I was SO self-conscious! I couldn't run 100m without running out of breath or manage a single push up. Walking into a gym and picking up a weight was intimidating.
I saw the weights as "the boy's area". Not to mention the fact that I had no idea what I was doing. Along with the fitness, I gained tons of confidence. I LOVE weight training more than anything else.
It's not about being super skinny, but about being strong – physically and mentally. I love the feeling of exhilaration it gives me to lift a heavy weight off the ground
What Fitness is to Yvi
For me, a healthy lifestyle is much more than just lifting weights. It's about stretching, warming up, eating healthy, and getting the necessary rest and sleep.
I love helping others see and experience what their bodies are capable of, with just enough hard work.
I care deeply about my clients, and there's nothing more valuable to me than helping somebody go through an experience that makes them happy, confident, and strong.
Being overweight or unhealthy affects many aspects of our lives, and I want to be there to help you discover the same benefits and joys of training that helped me become the person I am today.
I am here to be your personal guide during every step of your journey towards a better you.
if you are interested in getting started please sign up for one of the Personal Training packages today, or contact me for further information.
Yes, it's a little scary. It takes motivation, determination, and consistency to succeed. It may not always be smooth sailing and you may face a few hurdles, but you can be sure that you will eventually look at your body in a whole new light. You'll not only look good but also feel better, happier, and more confident. All you have to do is take that first step on the journey towards your new life.
Make a Booking with Yvi
at Marmion Beach Fitness
Ph: 9243 4682

Michelle Nazaroff – Personal Trainer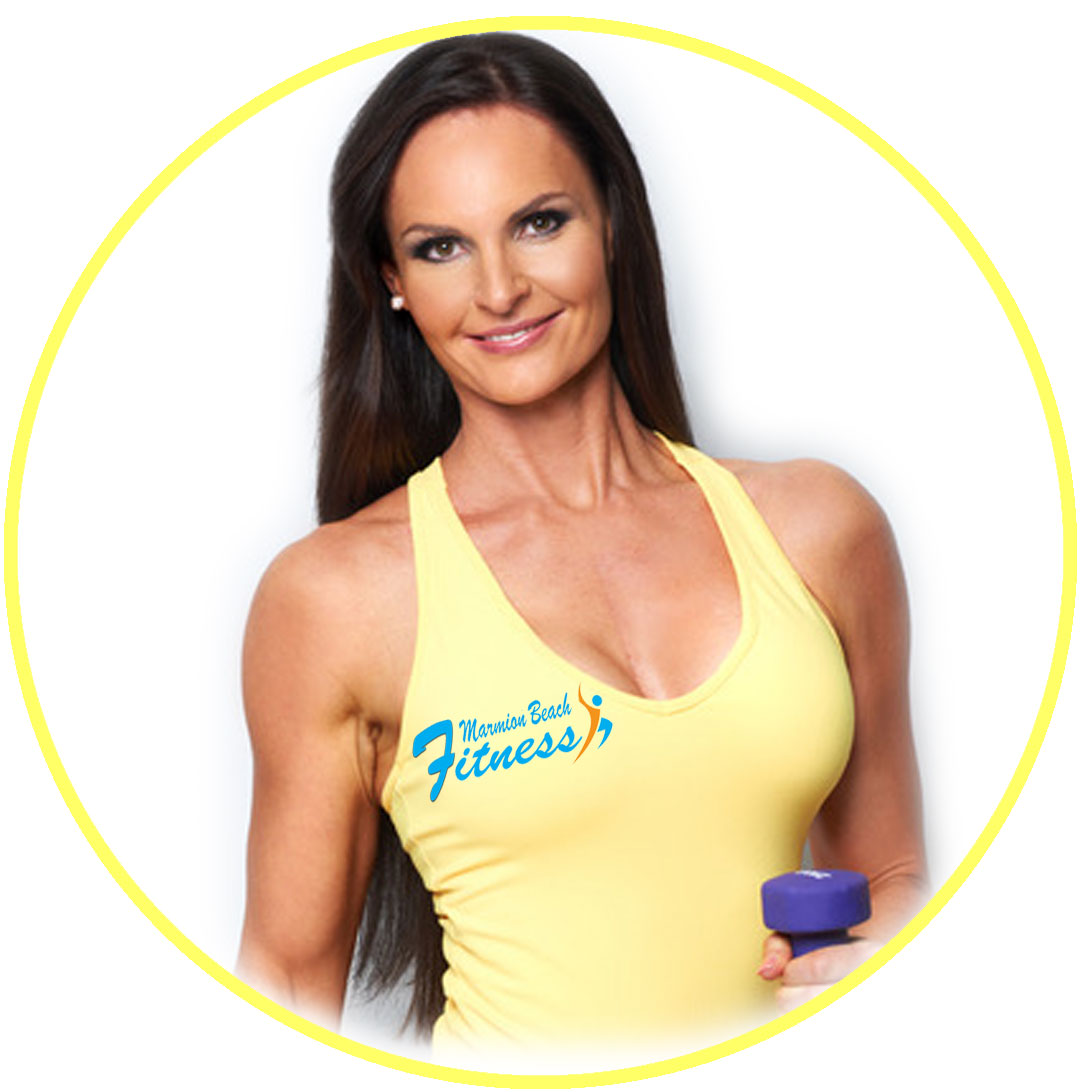 Women over 40 to turn back the clock

One on one or buddy personal training

Body Composition analysis

Micro and macro nutrient profiling
Specialties:
Women Over 40 turn back the clock.
One on one  training.
Body Composition analysis
micro and macro nutrient profiling.
Nutrition Training and workshops for fat loss, detoxing, gut health, anti-aging, and menopause.
Holistic natural bodybuilding coaching in sports model, fitness model, figure, and bodybuilding with a high plant-based approach
Qualifications:
Cert III & IV Personal training
IPAC Physique Conditioning Coach
C.H.E.K Holistic Nutrition and Lifestyle Coach
Plant Based Chef / Detox Coach
International Bodybuilding Judge
About Michelle Nazaroff
I am the owner of VitalityHero Australia and PressedPlus Protein Juice.
World Champion Natural Bodybuilder, Open Heart Surgery Survivor, Detox Specialist and Mother.
What Fitness is to Michelle
I am passionate about getting my clients fit from within by bridging the gap between a person's knowledge of what is "good" and "bad" with food and nutrition along with the power of restorative and revitalizing exercise.
I have been transforming lives around the world for over 20 years and I love a challenge as I know there is always a way around any obstacle.
Make a Booking with Michelle
at Marmion Beach Fitness
Ph: 9243 4682

Amy Ingleton – Personal Trainer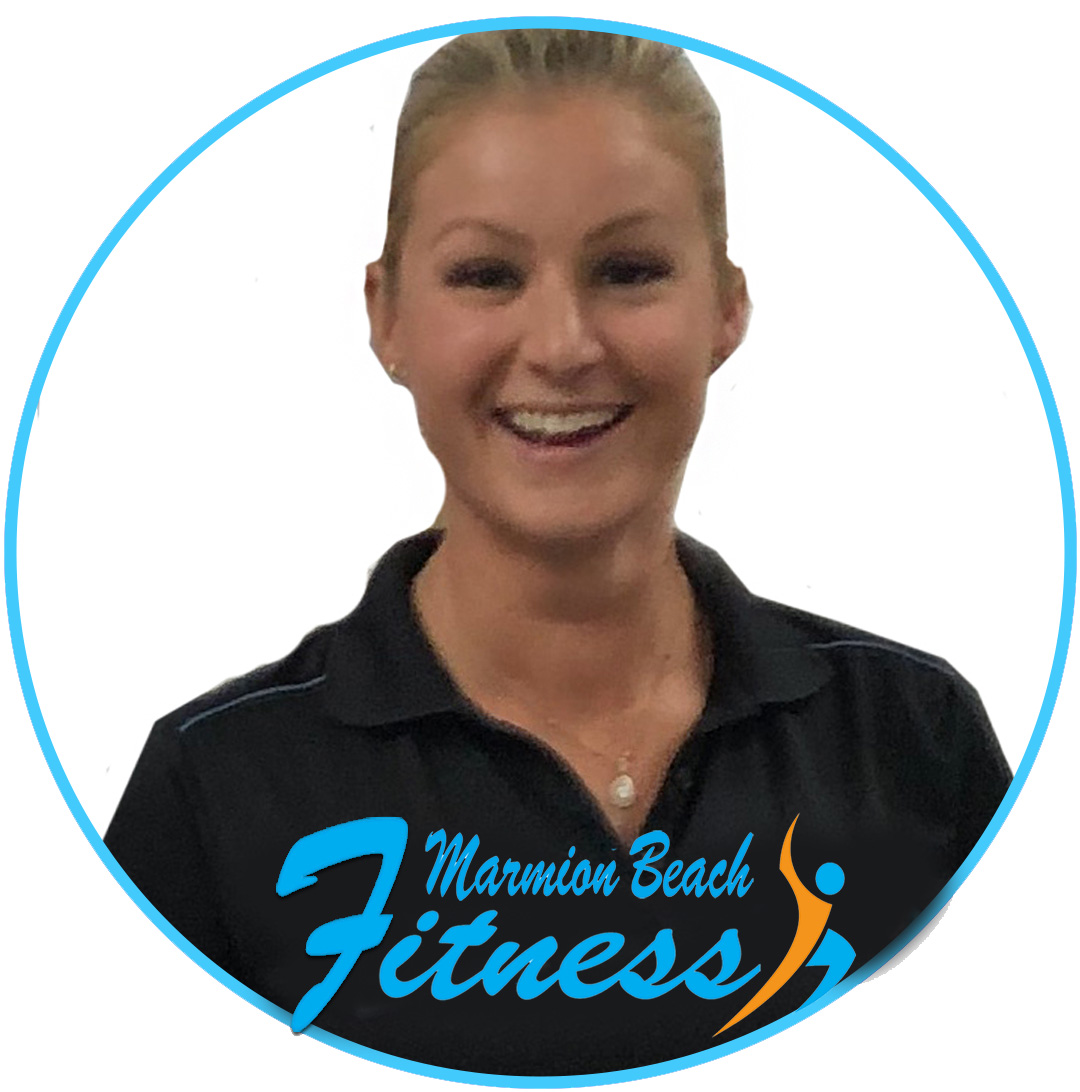 Yoga

Nutrition

Weight Loss

Women's Health & Fitness
Specialties:
Yoga
Nutrition
Weight Loss
Women's Health & Fitness
Qualifications:
Cert III & IV Fitness
Diploma Remedial Massage
200HR Yoga Teacher Training
CHEK Institute Holistic Coach
NLP & Hypnosis Practitioner
LLLS Certification
About Amy Ingleton
Growing up in the Wheatbelt, my life has always revolved around being outdoors and enjoying simple things. This lifestyle consists of being generally active all week and sport on the weekends.
I love being active and I am grateful health and fitness is my career path, even more exciting is I get to share with you and be a part of your healthy lifestyle! I am passionate about everyone's individual journey and transformation.
I've had my share of health issues in the past, and I know it can become overwhelming and confusing, sometimes difficult knowing where to start.
My supportive and intuitive approach to holistic wellbeing has been my driving desire to consult with all clients on a one-to-one basis to help find what works for you.
What Fitness is to Amy
Experienced and energetic, I empower my clients through genuine care and a desire to help, I will confidentially take you from dissatisfaction to living the dream. From body image issues to nutrition, strength development to fat loss or even practicing mindfulness. I will show you the path to your desired goals and support you along the way, I don't care for comparisons as this is about you.
With a personal interest in plant-based nutrition and philosophy of 'working in' to compliment your workout I provide a different outlook and my programs are unique and personalised. You will be challenged and encouraged to listen to your body, all while working toward your goals with a smile on your face. I'm dedicated to providing all clients a fantastic experience and am extremely excited to be part of the Marmion Beach Fitness team.
Make a Booking with Amy
at Marmion Beach Fitness
Ph: 9243 4682

Jamie McLoughlan – Master Trainer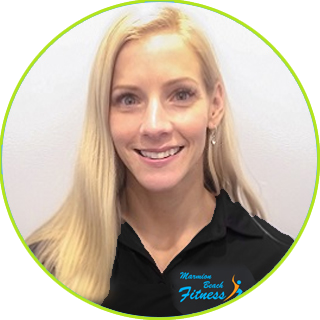 Coaching novice to elite level athletes in strength

Sport Specific & Event preparation

Metabolic & strength conditioning

Nutrition to maximise sports performances

Olympic weight lifting

Aesthetics & Body Composition

C2S and Marathon training

Breaking mental boundaries
Specialties:
Sport Specific & Event preparation
Metabolic & strength conditioning
Olympic weight lifting
Aesthetics & Body Composition
C2S and Marathon training
Breaking mental boundaries
Nutrition
Qualifications:
Cert III & IV in Fitness
Cert IV Training & Assessment
Master Trainer
Training for Specific Populations
Living Longer Living Stronger Qualified
Level 1 Boxing & Kickboxing Instructor
Level 1 Gymnastics Coach
Crossfit Level 1 Coach
Crossfit Olympic Weightlifting Coach
ASCA Level 1 Strength and Conditioning
Qualified Nutritional Therapist
Senior First Aid
Jamie McLoughlan Personal Trainer
My area of specialty is coaching novice to elite level athletes in strength, conditioning and event preparation. I also provide nutritional consultation services for anyone who would like to maximise training results and sports performances.
I am heavily involved with the business side of the industry, having worked in management for more than 8 years, I remain passionate about looking after your fitness and nutrition.
I look forward to guiding your journey and will support you and your trainer in every aspect of your experience with Marmion Beach Fitness.
More about Jamie's career
Jamie is currently a fitness model with Australia Elite Fitness Models, as well as a tutor at the Australian College of Sport and Fitness.
Jamie received an invitation to the Worlds Figure Fitness Competition in 2015, after being crowned the Overall ANB WA Figure Model Champion.
Make a Booking with Jamie
at Marmion Beach Fitness
Ph: 9243 4682 or 0438 954 832

Jeanette Herrington – Personal Trainer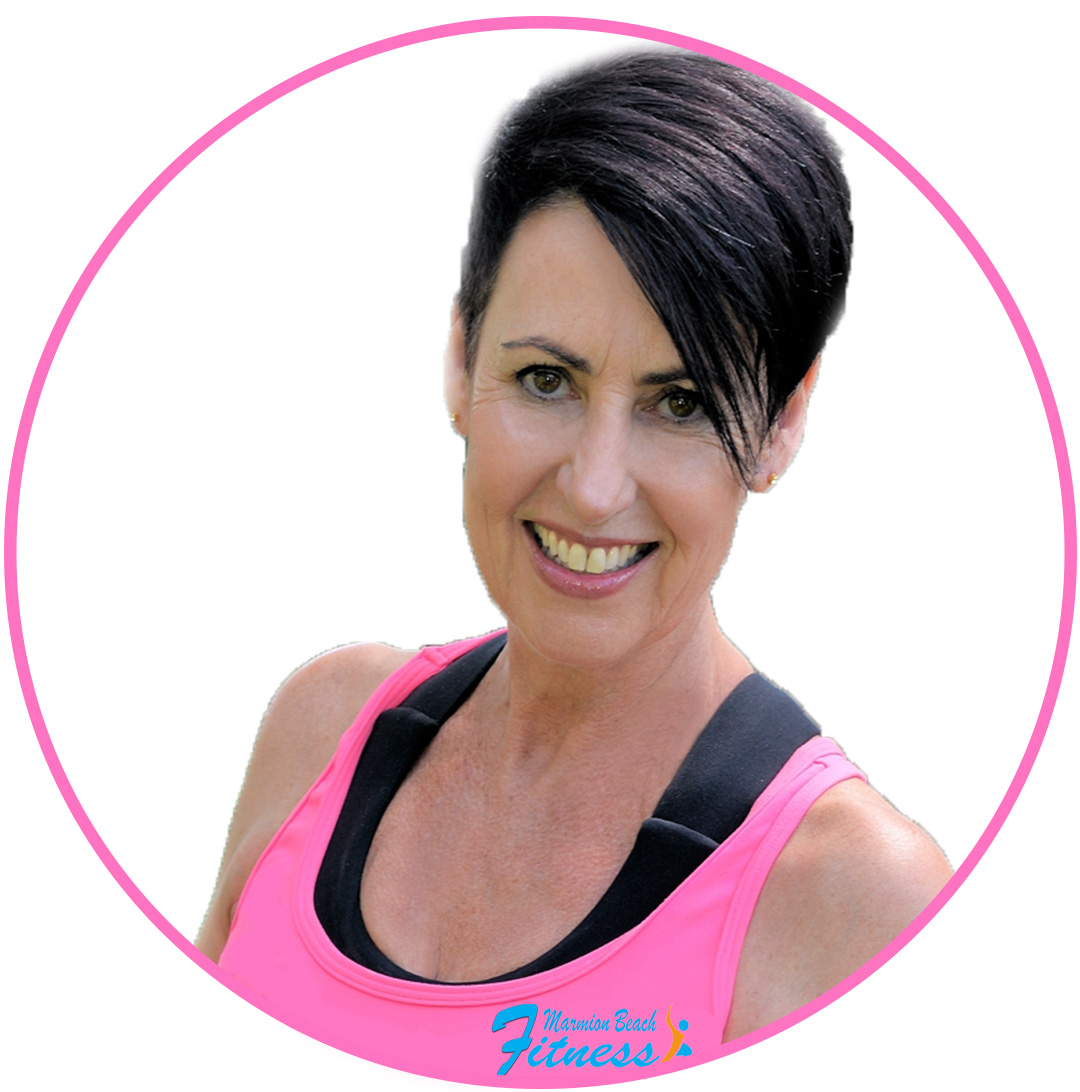 Women's Health and Fitness

Rehabilitation

Mobility

Mindset and Motivation

Wellness and Lifestyle
Specialties:
Women's Health and Fitness
Beginner's training and support
Weight Management
Wellness and lifestyle coaching
Mindset and motivation strategies.
Qualifications:
Certificate III & IV Fitness 2009
Fitness Australia AusREP Level 3
Exercise Professional
Endorsed PH360 Personalised
Health Coach
Rehabilitation and Mobility
Training
TRX Suspension Training
Boxing for Fitness
About Jeanette Herrington
Having experienced her own challenge to regain fitness after having children in her 40s, Jeanette succeeded in getting back on track and developed a newfound love of exercise and living a healthy lifestyle.
This led to her embarking on a new career in the health and fitness industry, to inspire other women like her.
Jeanette has now been a successful fitness professional for over a decade.
What Fitness is to Jeanette
Fitness is a key element of good health and vitality and influences how we feel about ourselves, physically and mentally.
Even when we know the great benefits, it can be hard to make it happen and that is where personal training can help people to kickstart their journey.
I love to help people to experience confidence and joy around fitness from a position of positivity—not because they feel like they 'have to'.
I like to personalise the experience, generate excitement with variety and fun and incorporate other key aspects of wellness.
Make a Booking with Jeanette
at Marmion Beach Fitness
Ph:
9243 4682 or 0422 730 426

Alana Doust – Personal Trainer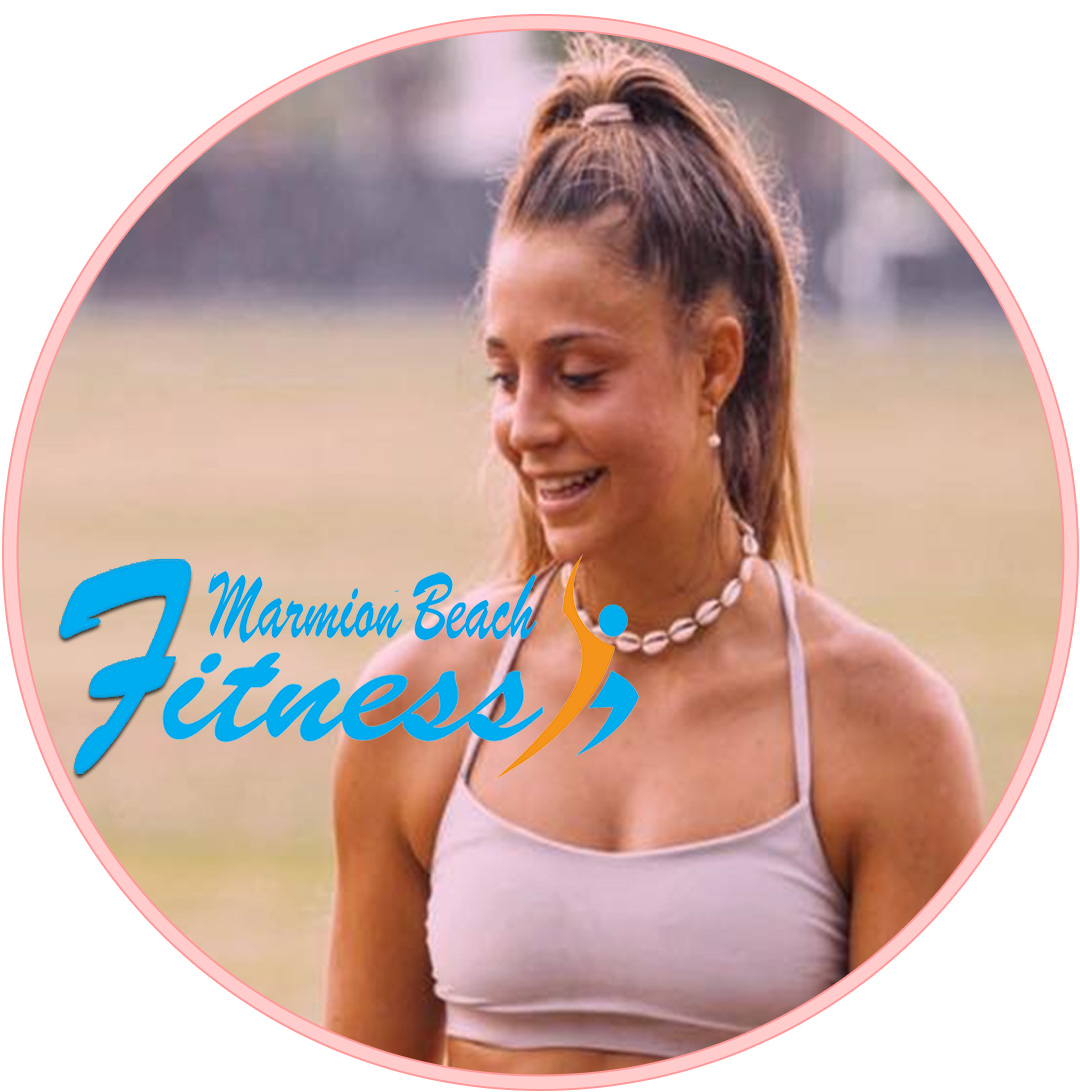 Yoga

Gymnastics

Strength Training

Group Fitness

Integrating a holistic approach to health & fitness goals
Specialties:
Yoga
Gynastics
Strength Training
Integrating a holistic approach to health & fitness goals.
Qualifications:
The University of Notre Dame 2018
Completed a Bachelor of Exercise and Sport Science.

Qualified Yoga Teacher 2019
Completed 200 hours yoga teacher training.

Qualified Personal trainer 2019
Completed Certificate IV in Fitness, Personal Trainer.
About Alana Doust
I am a highly dedicated and motivated individual, confidently approaching roles over diverse environments with passion, initiative and efficiency.
I have worked in a range of multi-disciplinary industries.
My Sport background and passion for travel has helped influence my hard work ethic and ambitious nature.
What Fitness is to Alana
I enjoy working with people to help them on their fitness journey, assist them achieve personal goals and get the most out of life.
Make a Booking with Alana
at Marmion Beach Fitness
Ph: 9243 4682

Don't Be Shy. Get In Touch.
If you are interested in working together with a Personal Trainer,
send us an inquiry and we will get back to you as soon as we can!
Or Call us on
9243 46 82