MEET YOUR AMAZING PERSONAL TRAINERS
Nicole Croucher – Personal Trainer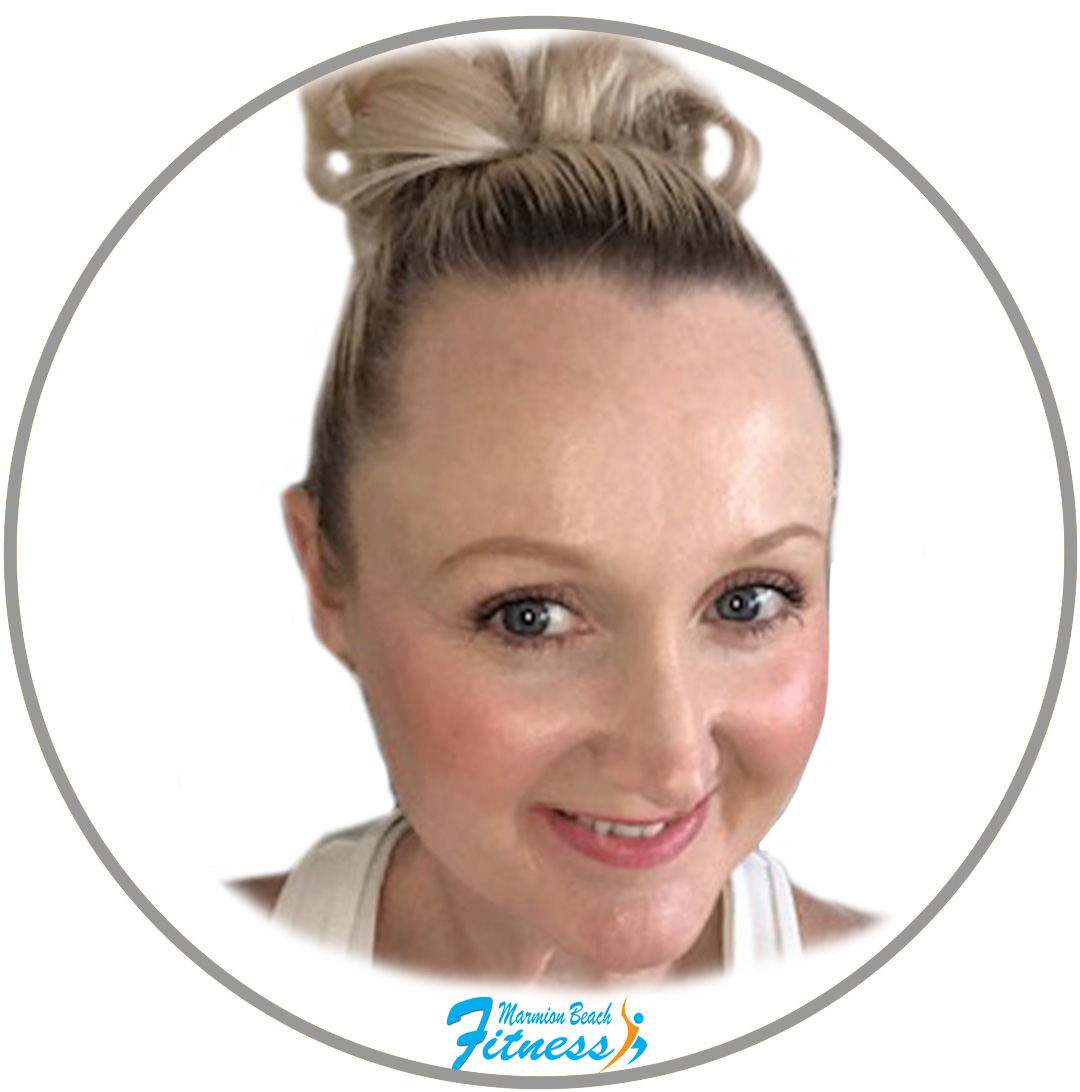 Strength Flexibility and Balance Training

Functional Movement

Rehabilitation and Injury Management

Senior Fitness

Motivation and Goal Setting
Specialties:
Strength Flexibility and Balance Training
Functional Movement
Rehabilitation and Injury Management
Senior Fitness
Motivation and Goal Setting
Qualifications:
Certificate III & IV Fitness
Certificate IV Massage Therapy
Diploma Remedial Massage Therapy
Certificate IV in Training and Assessment
Senior First Aid
About Nicole Croucher
I am passionate and committed to helping others free themselves of physical pain.
I take a holistic approach, hence studying varying methods so that I can offer you the very best of the expertise and knowledge that I have.
I feel this is my life mission.
As a mother of three and business owner incorporating education, massage and personal training, I understand completely the challenges that come with a busy life.
You will be safe in my capable and caring hands.
What Fitness is to Nicole
From personal experience I know that it takes discipline to transform and rebuild strength, whether it be from an injury or regaining your shape.
The first step is your mindset.
With my ongoing support I will help you get clear on your end goal and vision, then together we will action the best pathway for you to achieve the outcome.
I am here to facilitate, guide, motivate and support you back to wellness, strength and ease of movement.
My programs are designed especially for you and your needs, while having fun so that you can start to feel amazing once again.
Make a Booking with Nicole
at Marmion Beach Fitness
Ph: 0438 011 274
David McIlhone – Personal Trainer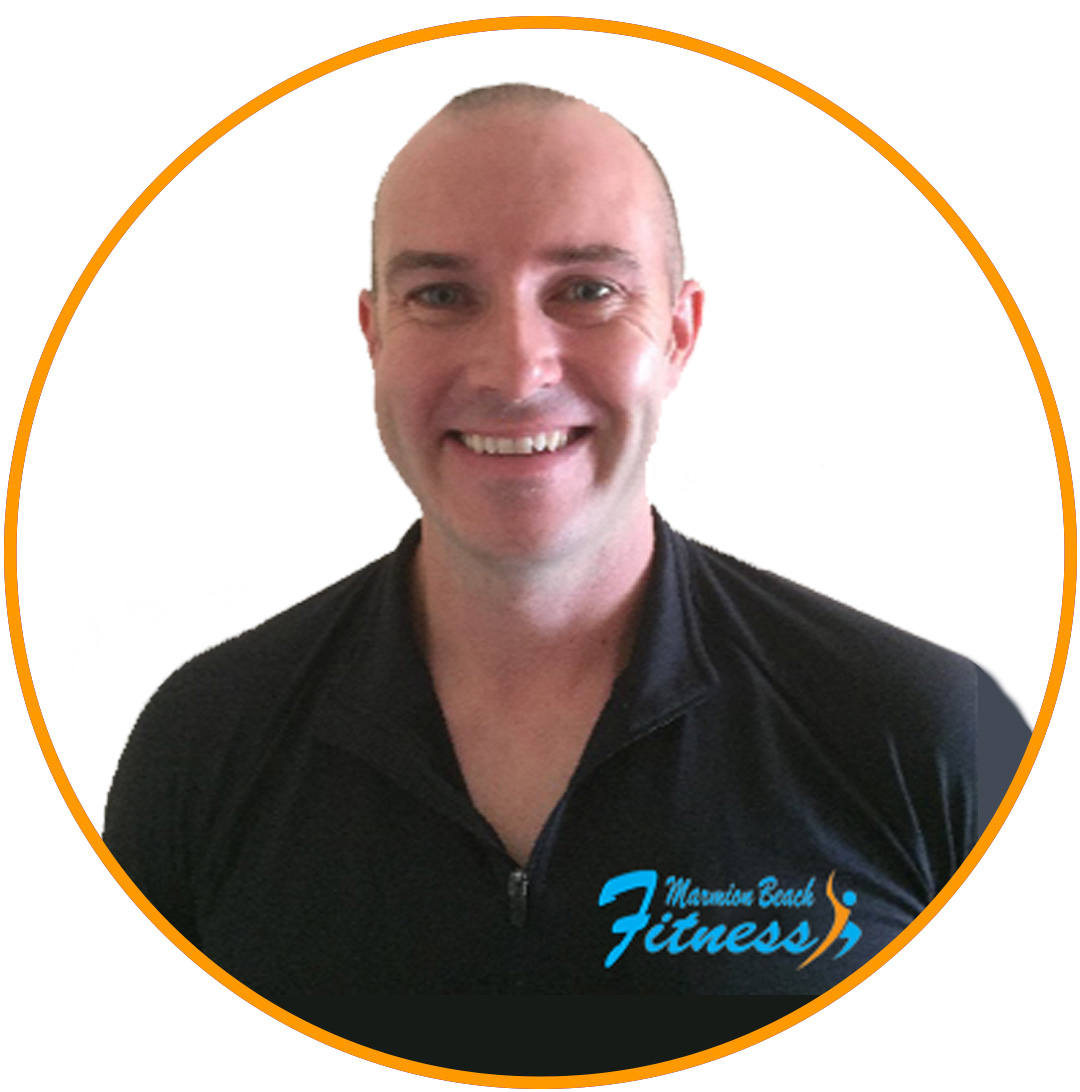 Habit and Motivation Strategies

Hypertrophy and Strength Conditioning

Body Fat Loss

Sports Specific Programming
Specialties:
Habit and Motivation Strategies
Hypertrophy and Strength Conditioning
Body Fat Loss
Sports Specific Programming
Qualifications:
Bachelor Degree Exercise and Sports Science
Fitness Australia AusREP Level 3
Rip 60 Accredited Trainer
Le Mond Accredited Spin Instructor
Former IFBB Competitor Men's Physique and Classic Bodybuilding divisions
About David McIlhone
From a young age I have always loved participating in a wide range of sports and physical activity. It was this passion that drove me to complete my degree in Exercise and Sports Science and work within the Fitness industry, which I have contributed to for over 15 years.
I'm continuously learning and am still fascinated by the human body and how everyone uniquely adapts to different environments and stimuli.
In my experience working with people, I know how very personal an individual's fitness journey is, even within the very public social media forum we see today. As a result, I don't take my profession lightly and feel very privileged to be asked for support, to write programs and be invited to be involved within a person's lifestyle development.
The human body is unique. What works for John may not work for Susan, Peter or Jane. Therefore, I always customise my personal training approach and tailor each and every program to suit my client's individual body and needs.
I love working with everyone from those who are either just beginning in the gym to those who are wanting to take their well-established fitness foundation to the next level.
What Fitness is to David
I consider fitness as an ongoing lifestyle and daily campaign for progress in your physical and mental well being.
It's not a 'one off' event or definitive journey.
I firmly believe that if you are progressing or continually trying to get better in any endeavor you will be a happier person.
Personal growth = Happiness.
Fitness is also about having FUN, I can't stress this enough!
Challenging yourself; "you are your biggest competition" as well as ensuring that you take care and do the best you can with this one body that you're given in this life.
Make a Booking with David
at Marmion Beach Fitness
Ph: 0408 941 606

Matt Plush – Personal Trainer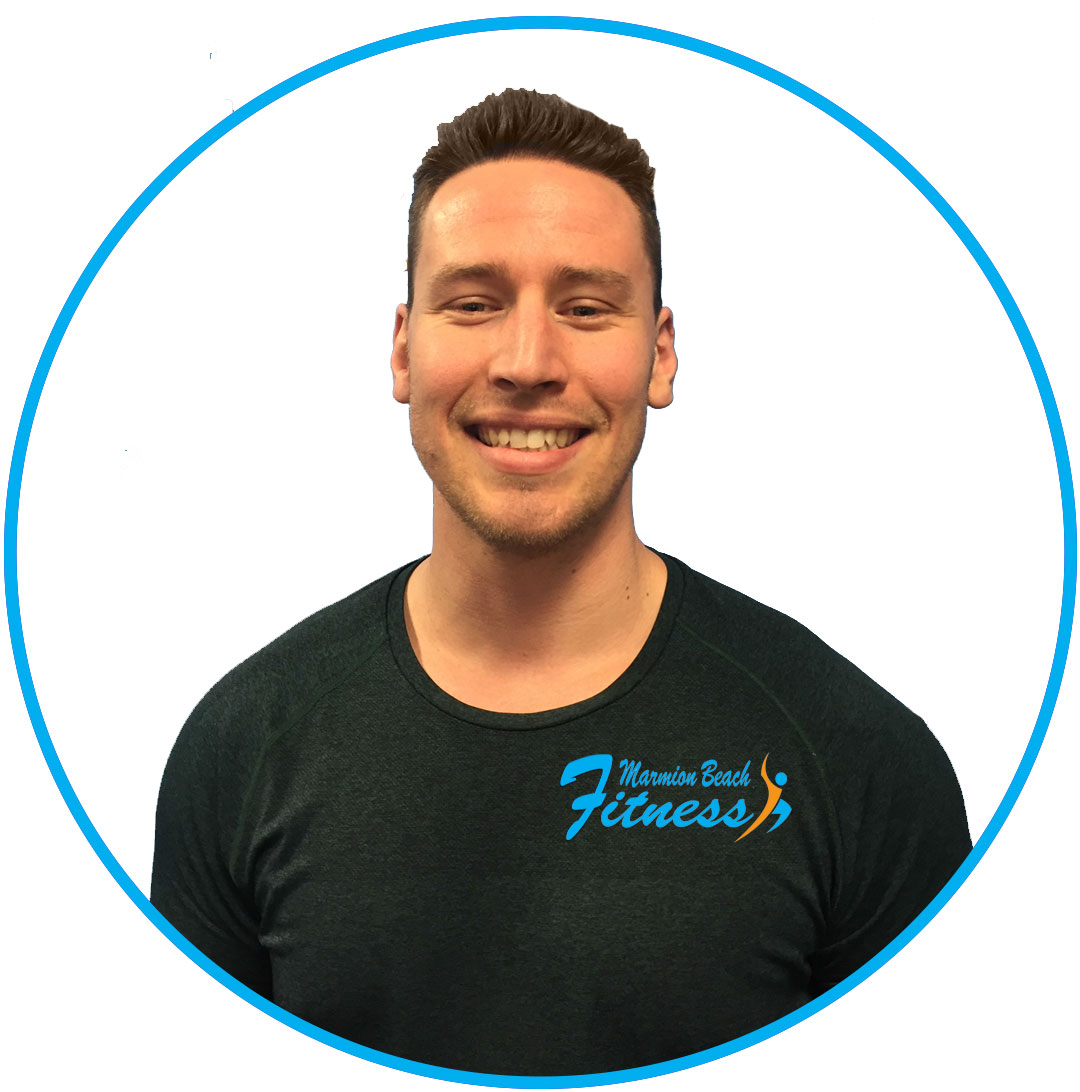 Improving Function for Daily Life

Improve Athletic Performance

Injury Management

Postural Assessment and Technique

Nutritional Advice

Mindset and Goal Setting

Weight Management
Specialties:
Improving Function for Daily Life
Improve Athletic Performance
Injury Management
Postural Assessment and Technique
Nutritional Advice
Mindset and Goal Setting
Weight Management
Qualifications:
Bachelor of Exercise Science
Masters of Sport Science* Research: Enrolled
Former Coach Level 1 ASCA Strength and Conditioning
About Matt Plush
I have been a qualified personal trainer since 2011 and worked solidly in the industry for 5 years before taking time away from fitness as a career.
After receiving the Cert 3 and 4 in Fitness, I went on to complete a Bachelor of Exercise Science at Edith Cowan University.
I have also engaged with post graduate studies, embarking on a Masters by research in Combat Athlete Physiological Profiling.
A lifelong athlete in sports ranging from baseball to Australian rules to rugby league, I found a home in combat sports.
Specifically, I have competed in freestyle wrestling, Brazilian Jiu Jitsu and Mixed Martial Arts.
What Fitness is to Matt
My training programs are formulated using the latest research and take into account my client's occupation, training goals, time restraints and personal preferences to create a short/ long-term plan that is both fun and challenging.
I also use a number of techniques such as anthropology to track your progress, so you can see what results you've made, and so we can make adjustments to your program as your fitness improves.
Make a Booking with Matt
at Marmion Beach Fitness
Ph: 0406 411 991

Shaun David Manning – Personal Trainer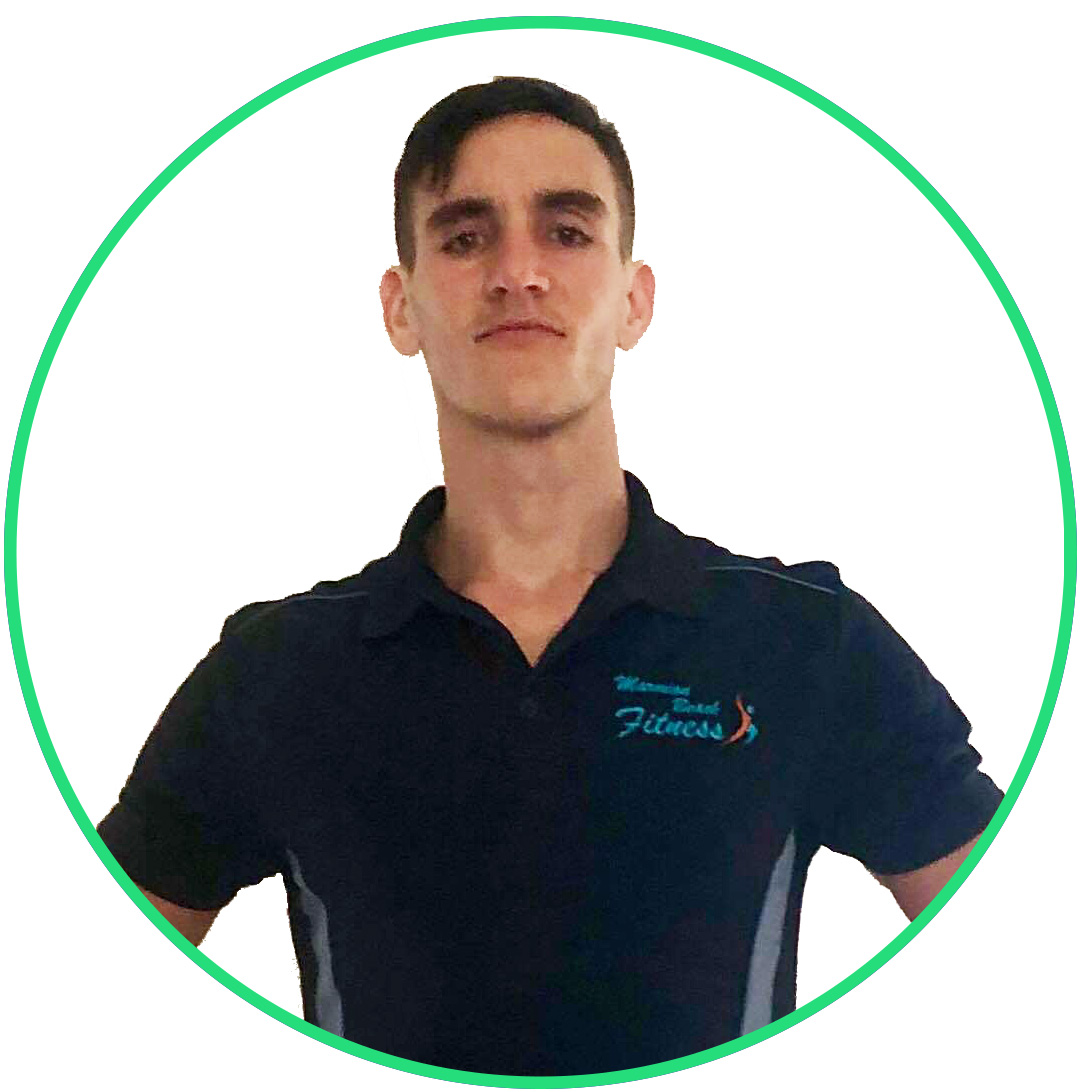 Weight Loss

Circuit Base Training

Strength Training

Extra Motivation

Group Fitness

Fun Work Out Plans
Specialties:
Weight Loss
Circuit Base Training
Strength Training
1 on 1 Sessions
Partners Sessions
Group Fitness
Fun Work Out Plans
Qualifications:
Certificate III Fitness Instructor
Certificate IV Personal Trainer
Les Mils Body Pump Instructor
About Shaun David Manning
Prior to my personal fitness journey, I was overweight and suffered from a lack of self- confidence. I felt unhappy with my appearance and decided it was time to make some significant lifestyle changes. This is where my passion for fitness and nutrition began.
At first, I attempted to achieve my goals by utilising generic workouts that I found on the Internet. However, their lack of creativity left me feeling unmotivated.
It was my participation in obstacle courses such as True Grit that really inspired me to investigate what else fitness has to offer.
I thoroughly enjoy learning about different training styles and am continually updating and increasing my knowledge about personal training.
As a trainer, I love promoting engaging exercise, which is tailored to my client's interests.
What Fitness is to Shaun
The gym is where I come to think and express myself.
I aim to share that feeling with everyone!
Whether your goals are to lose weight, get strong, ripped, need that extra motivation or just want to learn more exercises to keep it interesting,
I'm here to help you.
Make a Booking with Shaun
at Marmion Beach Fitness
Ph: 0433 420 298

Alana Doust – Personal Trainer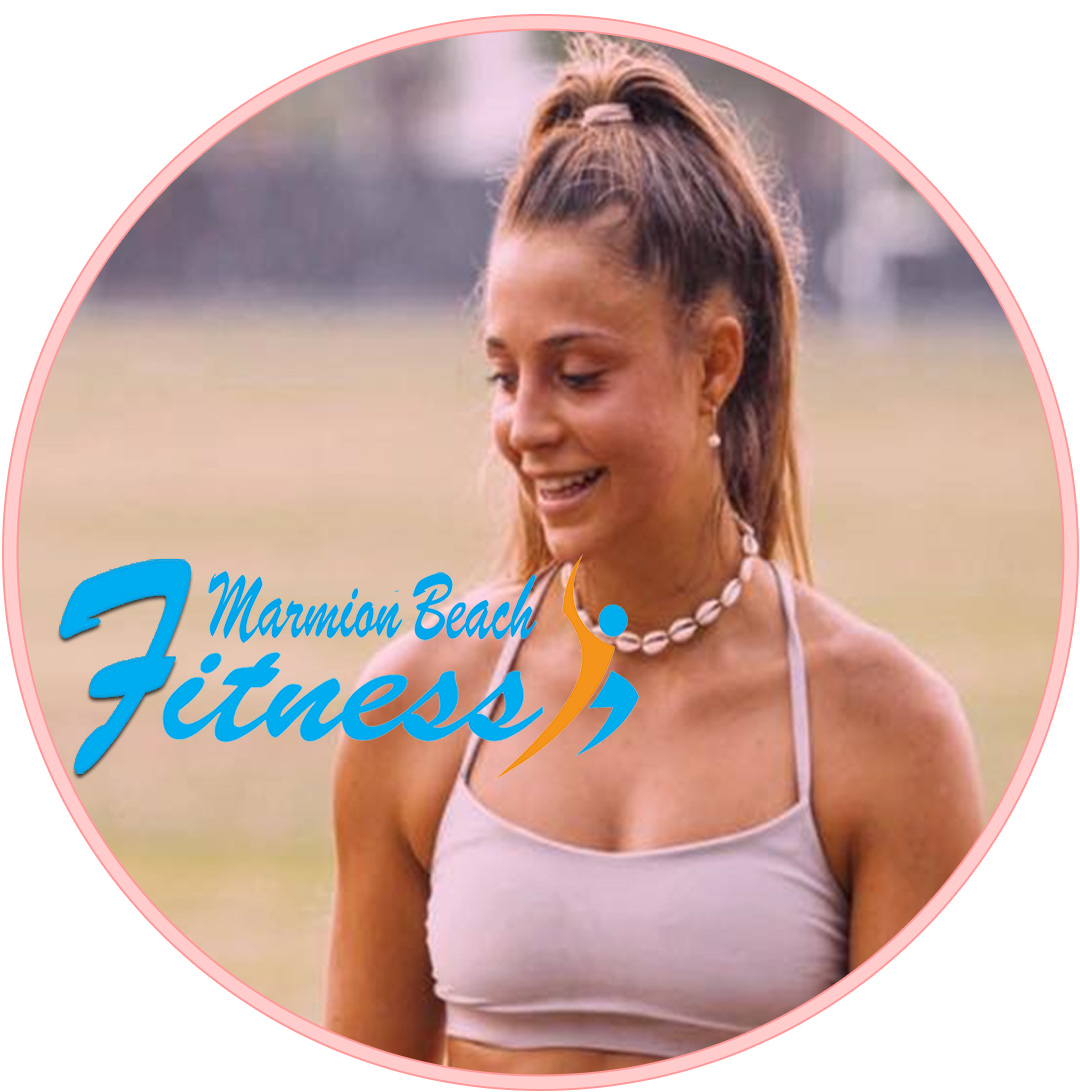 Yoga

Gymnastics

Strength Training

Group Fitness

Integrating a holistic approach to health & fitness goals
Specialties:
Yoga
Gynastics
Strength Training
Integrating a holistic approach to health & fitness goals.
Qualifications:
The University of Notre Dame 2018
Completed a Bachelor of Exercise and Sport Science.

Qualified Yoga Teacher 2019
Completed 200 hours yoga teacher training.

Qualified Personal trainer 2019
Completed Certificate IV in Fitness, Personal Trainer.
About Alana Doust
I am a highly dedicated and motivated individual, confidently approaching roles over diverse environments with passion, initiative and efficiency.
I have worked in a range of multi-disciplinary industries.
My Sport background and passion for travel has helped influence my hard work ethic and ambitious nature.
What Fitness is to Alana
I enjoy working with people to help them on their fitness journey, assist them achieve personal goals and get the most out of life.
Make a Booking with Alana
at Marmion Beach Fitness
Ph: 9243 4682

Caryn Steiner – Personal Trainer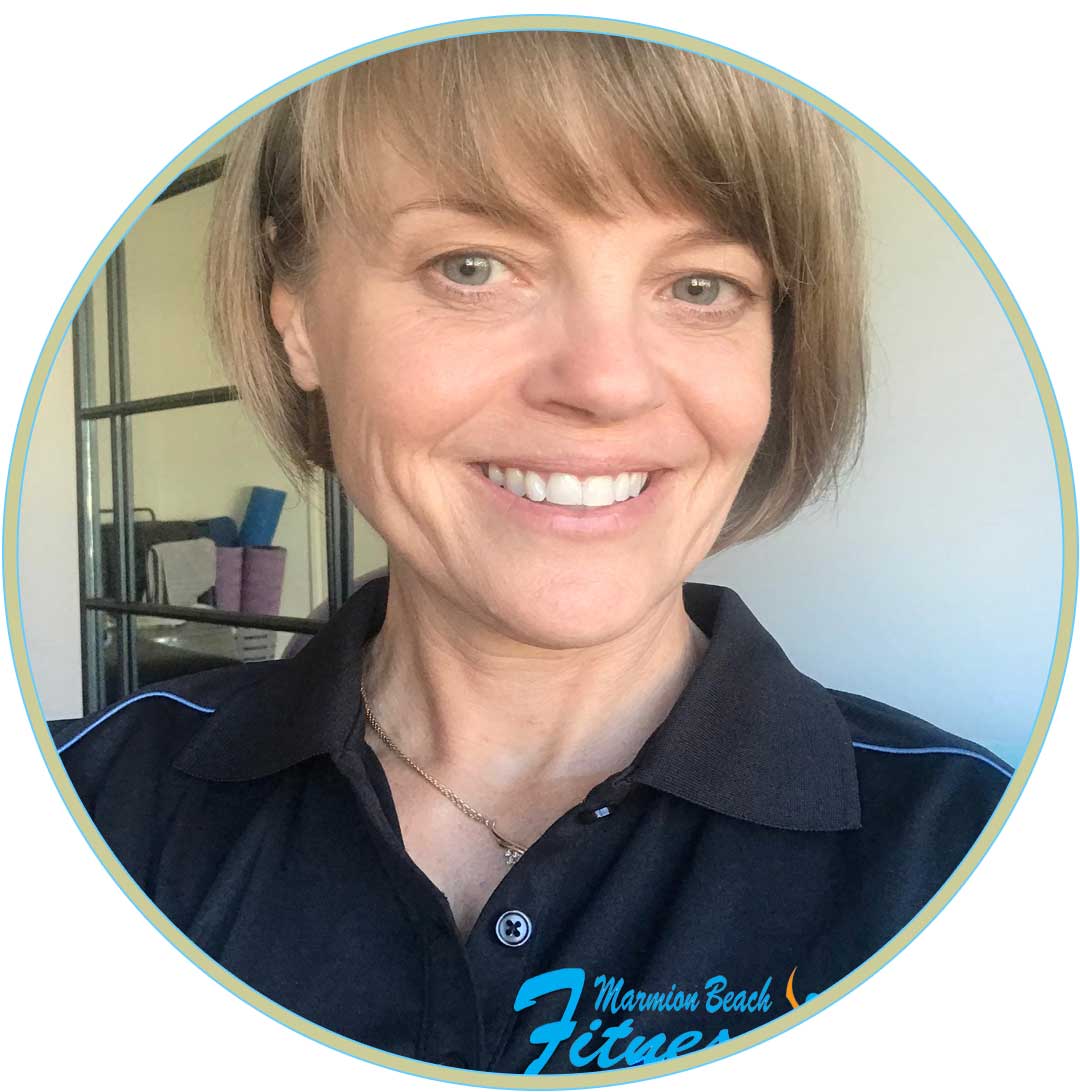 Pilates

Pelvic floor and women's health

Personalised service and Intelligent teaching
Specialties:
Pilates
Women's Health
Pilates sessions include:
1hr Pilates one-on-one class with Caryn.
Personal program every session.
Home exercise program
Qualifications:
15 years of experience teaching in physio clinics, health clubs and corporate environments.
About Caryn Steiner
Caryn provides personalised service and intelligent teaching. Caryn studied the Pilates method through Polestar Pilates, an internationally recognised program.
Caryn has since gone on to become mentor to the students on the Polestar courses.
Caryn has 15 years of experience teaching in physio clinics, health clubs and corporate environments.
She has taught all different body types, ages, injuries and conditions.
Caryn also has extensive training on pelvic floor and women's health issues.
Caryn believes that teaching Pilates on a one on one personal level is very beneficial, mainly because the session will be more hands-on providing more correction time and muscular relief.
What is Pilates as explained by Caryn
Pilates is an exercise program designed by Joseph Pilates.
It's designed to give you control of your body again. You will learn to do your exercise with thought. For example we ask: Are my "core" muscles on just enough? Are my "mover" muscles on just enough? Is my spine elongated and not compressed?
Learning these simple techniques will keep you strong, balanced, flexible and injury
free for the rest of your life.
Make a Booking with Caryn
at Marmion Beach Fitness
Ph: 9243 4682

Jamie McLoughlan – Master Trainer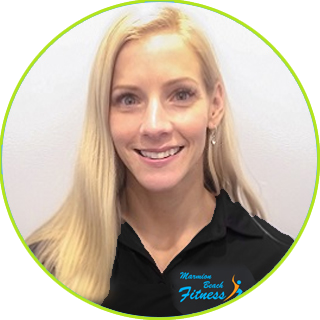 Coaching novice to elite level athletes in strength

Sport Specific & Event preparation

Metabolic & strength conditioning

Nutrition to maximise sports performances

Olympic weight lifting

Aesthetics & Body Composition

C2S and Marathon training

Breaking mental boundaries
Specialties:
Sport Specific & Event preparation
Metabolic & strength conditioning
Olympic weight lifting
Aesthetics & Body Composition
C2S and Marathon training
Breaking mental boundaries
Nutrition
Qualifications:
Cert III & IV in Fitness
Cert IV Training & Assessment
Master Trainer
Training for Specific Populations
Living Longer Living Stronger Qualified
Level 1 Boxing & Kickboxing Instructor
Level 1 Gymnastics Coach
Crossfit Level 1 Coach
Crossfit Olympic Weightlifting Coach
ASCA Level 1 Strength and Conditioning
Qualified Nutritional Therapist
Senior First Aid
Jamie McLoughlan Personal Trainer
My area of specialty is coaching novice to elite level athletes in strength, conditioning and event preparation. I also provide nutritional consultation services for anyone who would like to maximise training results and sports performances.
I am heavily involved with the business side of the industry, having worked in management for more than 8 years, I remain passionate about looking after your fitness and nutrition.
I look forward to guiding your journey and will support you and your trainer in every aspect of your experience with Marmion Beach Fitness.
More about Jamie's career
Jamie is currently a fitness model with Australia Elite Fitness Models, as well as a tutor at the Australian College of Sport and Fitness.
Jamie received an invitation to the Worlds Figure Fitness Competition in 2015, after being crowned the Overall ANB WA Figure Model Champion.
Make a Booking with Jamie
at Marmion Beach Fitness
Ph: 0438 954 832

Don't Be Shy. Get In Touch.
If you are interested in working together with a Personal Trainer,
send us an inquiry and we will get back to you as soon as we can!
Or Call us on
9243 46 82